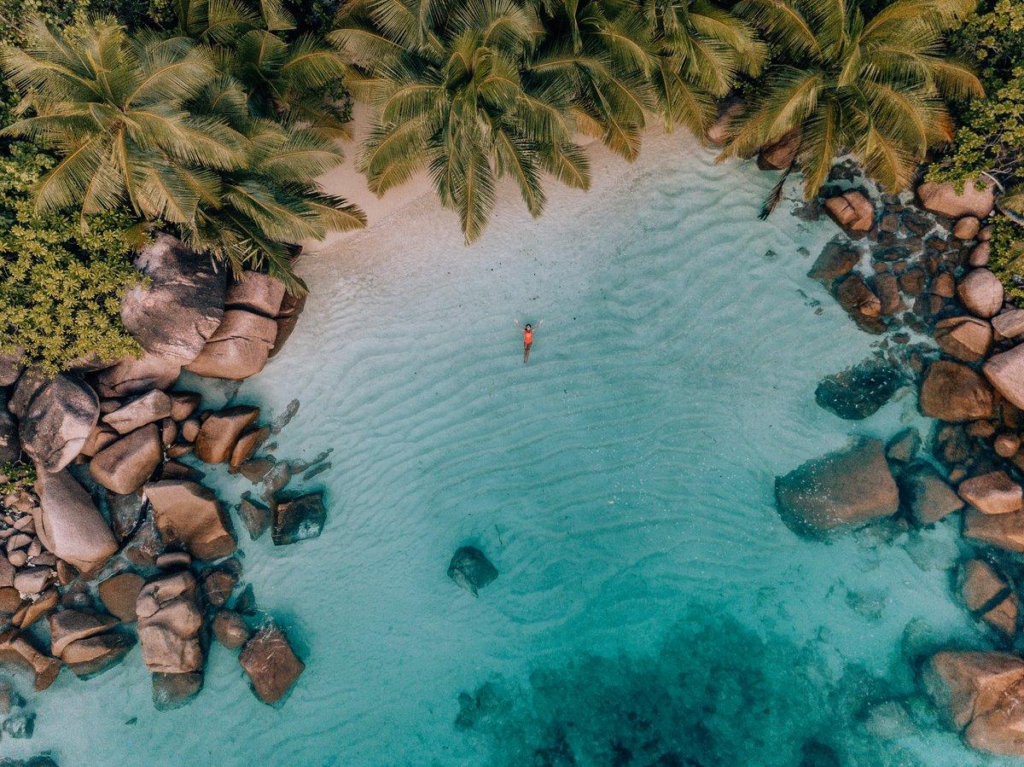 Frictionless borders in Seychelles
Using our full product suite, the Seychelles has safely reopened its borders, boosted tourism and safeguarded it's economy
Our innovative Health Travel Authorization (HTA) system played a key role in facilitating the reopening of the Seychelles to international travels while keeping the country safe from COVID-19. Expanding to a comprehensive Border Security contract, we have since implemented our API-PNR targeting system, introduced the Visitor Management Platform for Immigration processing on arrival and installed our biometric corridor. Using our system, the Seychelles Authorities have the tools to recognize and prevent undesired travelers and illicit cross-border activities. Now Seychelles' borders are protected from human and drug trafficking, money laundering, terrorism, illegal migration and a large number of other health and security risks.
Timeline
Inbound tourist arrivals nearly at zero
Travizory system live on a trial basis and operational just 4 weeks after go-ahead.
The overall clearance time is down to 66 minutes per 100 passengers compared to 82 minutes three months earlier
Definitive 10-year contract signed and Seychelles borders fully re-open
Inbound tourist numbers rebound to 70% of pre-COVID levels with no forced re-closures due to new outbreaks
BioCorridor installed for health screening on arrival - the first of its kind in Africa. The overall clearance now takes 46 minutes per 100 passengers (56% reduction from September 2020)
VMP fully integrated with Immigration system and paper arrival form digitised. The individual immigration processing is now down to 1.87 minutes per passenger
Seychelles International Airport records fastest ever overall processing time
New website features and simplified application process rolled out
Inbound tourist numbers officially exceed pre-COVID figures
Seychelles Airport goes paperless on departure, and is now fully integrated with the VMP system on both entry and exit
TESTIMONIALS FROM GOVERNMENT
""Our new contactless bio corridor will make the transit experience seamless and of unrivaled quality. Using your face as a passport will become a much more common feature of the travel experience in the future, a trend that can only accelerate as countries try to mitigate risk and limit human interaction post-Covid.""
Alan Renaud , Principal Secretary , Civil Aviation
""The introduction of a digital system means increased efficiency for front-line Immigration Officers. By eliminating the time consuming manual entry of passenger data by Immigration Officers, they can dedicate more time to focus on their core responsibility of determining admissibility and securing our borders.""
Alain Volcere , Principal Secretary , Immigration
""We were able to transform our manual systems, expanding them into a more efficient electronic system and platform. With the pandemic it was important to have a system in place so visitors know the travel requirements. Being able to do that in an automated and electronic format rather than a manual system makes life easier for us.""
Dr Shamlaye , Public Health Authority
""The system has removed the guesswork for our visitors, as to whether they would be allowed on the plane or to check-in and get to their destination. The Tourism Ministry has also benefited from a great amount of data and information which helps us in planning and giving them a much better, customized service in the destination.""
Sherin Francis , Principal Secretary , Tourism